One of the most rewarding parts of working as a tutor is seeing where our students take the skills they've learned. We are always proud of the amazing things our students achieve and we love to hear from our past pupils. Sarah sat down with Margaret to talk about her HSC experience with us and where she is now. Take a look!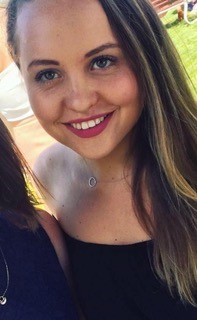 When did you complete the HSC / IB and where?
Completed my HSC in 2009 at Wenona.
What field are you currently working in?
Currently working in the legal industry as an (almost) qualified lawyer. I will be admitted in a few months, fingers crossed, specifically dealing with work place investigations in relation to employment and labour law. 
How do you now reflect on your final year at school? Have you changed direction since then?
​In terms of future career direction this has not changed since school. I always knew I wanted to do law and have followed that, albeit more slowly than anticipated! I reflect on my final year quite fondly, I really loved it and occasionally miss school and the easy going environment I was in.
We hope that you felt supported during your time with us. Would you care to comment on this?
Absolutley felt supported. It made a huge difference to how I studied and processed assessments etc. I feel I carried that with me through to university. English was also my best mark in HSC, which I can only attribute to your help. ​
We're so proud of Sarah and all that she has accomplished!