Dave McGrath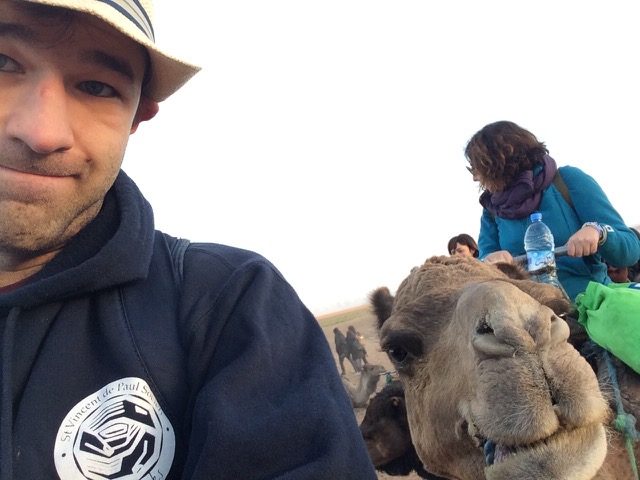 When did you complete the HSC/IB and where?
Class of 2009 (God, where's the time gone?) at Sydney Grammar School

In which field are you currently working?
Gambling – Product Performance Analyst at Paddy Power Betfair
How do you now reflect on your final year at school? Have you changed direction since then?
To this point I've never really reflected on my HSC year from an academic standpoint which probably speaks to your point about life moving on after it.
From what I remember it was a year of extreme stress. Honestly I can't think of any time since where I've been under such pressure to perform at such a high standard in such a short time frame, and made to feel like my friends and classmates were direct competition standing in the way of my success. I remember the time around trials when I would be walking to and from classes falling asleep on my feet, being unable to read all my English extension texts and staying up till 1am doing maths exercises, feeling like a total flop after getting ravaged in my trials and assignments.
I actually have frequent dreams about being back in my HSC year and not being to finish it or missing tests, and I know many people who have similar dreams.
I also remember the elation of finishing school, being old enough to go to music festivals, doing beers in my school uniform, the unbelievable sense of relief after doing my last exam. The sense camaraderie I built with my classmates is something that I cherish.
In terms of my direction in life, i had none leaving school. I'd spent a third of my life working towards the HSC and had not given a single moment's thought to what I was going to do after. I got funnelled into doing a bachelor of commerce because simply it's what my dad did. This was in spite of the fact I'd studied and excelled at the humanities through school; you might recall I wrote poetry in my Extension II English. Over time however I actually grew to enjoy the field of finance and the study of risk. After a tumultuous period of search for work post uni I ended up working as a trader (bookie) for Sportsbet. I have never written more than a page in 5 years, and suffice to say I will never write poetry again.
If I could go back and tell 18 year Dave something it would be sit down and think really think about what you enjoy in life and go do that. The HSC comes and goes and you will become the master of your own destiny which is both scary and exciting. Don't listen to what you parents are telling you to do or what you think will make you bank. That and I'd say everything is going to be grand.
We hope that you felt supported during your time with us. Would you care to comment on this?
I don't think I ever took the opportunity to say but our tutorial sessions were probably one of the biggest influences in my life and development as human being. Not just academically but also all discussions we had around life, love, loss and everything in between. I am forever grateful, thankyou.
For what it's worth, I've accepted I am probably the world's biggest complainer so thankyou for having put up with that!