One of the most rewarding parts of working as a tutor is seeing where our students take the skills they've learned. We are always proud of the amazing things our students achieve and we love to hear from our past pupils. Monique sat down with Margaret to talk about her HSC experience with us and where she is now. Take a look!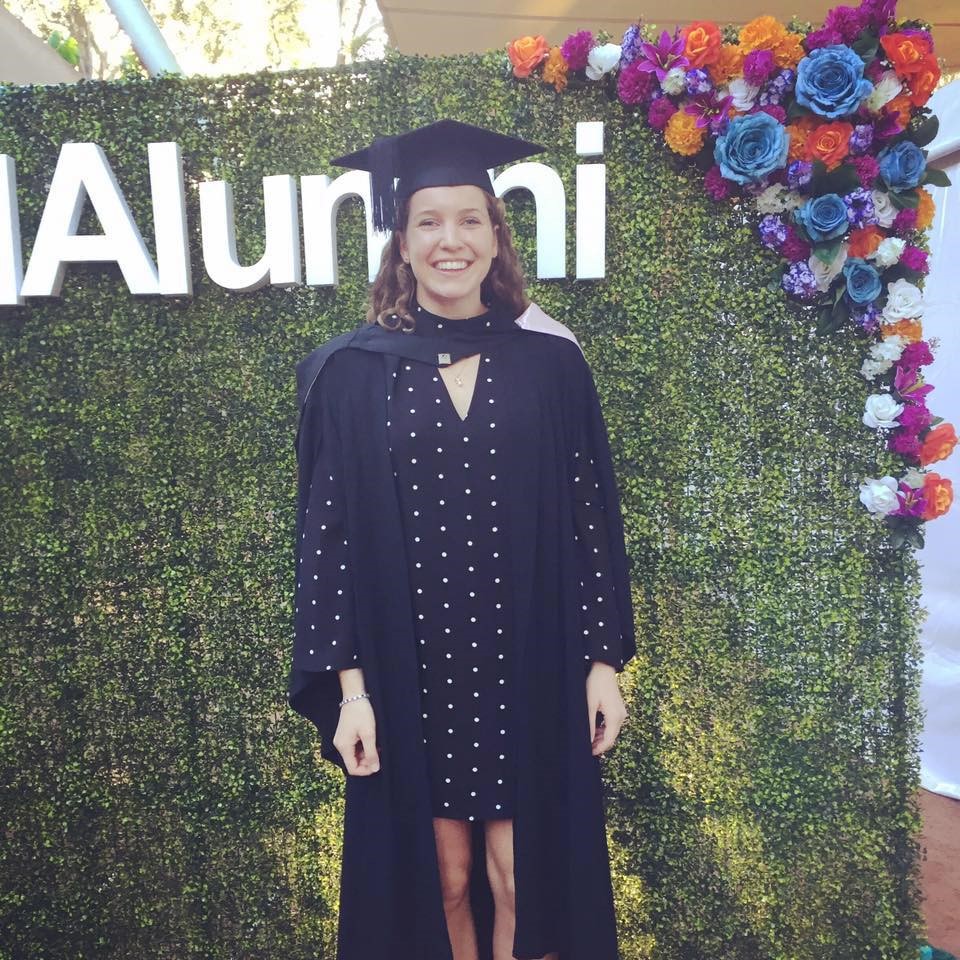 When did you complete the HSC / IB and where?
I completed the HSC at Wenona School in 2012. I achieved an ATAR of 97.
What field are you currently working in?
I am currently working as a Physiotherapist at a private practice in Lane Cove.
I completed a Bachelor of Physiotherapy at the University of Newcastle in 2016. I worked in a hospital north of Sydney for my New Graduate year before returning to Sydney about a year ago. I am now working in the practice where I completed my Year 10 work experience nearly 10 years ago! I am currently specialising in Women's Health Physiotherapy, where I hope to work in education/health promotion further down the track.
How do you now reflect on your final year at school? Have you changed direction since then?
In my final year at school, I was very involved in both sport and school leadership – fitting in study as much as I could! At the time, I was very focused on a future working in the medical field, trying to balance swimming at a national level with my studies. After finishing school, I decided to start a degree in Physiotherapy, with the possibility of studying Medicine later down the track. The further I got into the Physiotherapy course, the more I enjoyed the nature of the profession and after working in the field for just over 2 years, I am very happy with my decision. I also really enjoyed studying away from home – meeting people from all over Australia and the world, and living on campus was a great university experience! Looking back at Year 12, after completing a university degree – I have realized that studying involves quality over quantity. If I were to go back to Year 12, I would have tried to study more efficiently in short stints, rather than clocking up hours of study and probably losing concentration during the lengthy time at the desk. Keeping a balance during Year 12 is also very important – I try and pass on to any Year 12 clients at the Physio practice to try and get outside for a walk during a day of study – fresh air and exercise is a great way to reduce stress.
We hope that you felt supported during your time with us. Would you care to comment on this?
For students preparing for the HSC period, I could not speak more highly about the benefits of Working with Confidence. I worked with Margaret during Year 12 and to this day, I have vivid memories of walking into lovely home throughout the year. From the moment I sat down at the table with her, I instantly felt more at ease. It can be a very stressful time for some, and Margaret has an amazing way of both building confidence in a student, as well as providing wonderful techniques, worldly knowledge, and great life advice. At the start of our time together, English was a subject that I found quite difficult. Throughout the year, I topped my cohort in several exams, and felt much more confident in the subject. Marks aside, I always left Margaret's home feeling calm and more rational about the HSC. Margaret had an amazing way of simplifying the exam structure. I can still remember how she set out the structure on paper many times, making it seem a lot more logical to my mathematical mind! The preparation exams were also very helpful and provided a great way to work in exam conditions prior to the final exams.